Get On a Routine Cleaning Schedule with Our Janitorial Services for East Peoria IL
When was the last time you cleaned the inside of your commercial or industrial residence? If you can't remember, then it's probably time to call a professional cleaning company, such as our own! At PHD Services, we employ more than 200 trained professionals to clean all kinds of commercial, industrial and medical facilities throughout the Greater Peoria Area. This includes, but is not limited to, offices, warehouses, factories, hospitals, power plants and construction sites. No matter which market your business falls under, we'll pair you with a cleaning crew and a Facility Supervisor, who oversees the process and ensures that all requirements have been met. Don't let dust, dirt, or debris accumulate any longer! Call on our team for thorough janitorial services in East Peoria IL.
Why Cleaning Counts
There are several obvious advantages to keeping your workplace clean. For one thing, seeking regular cleaning services helps prevent the build-up of bacteria on high-touch surfaces. Desks, tables, phones and keyboards are all examples of objects employees come in contact with daily. And, if not cleaned carefully, they can contribute to the spread of germs.
Another reason to care about cleaning is because it ultimately helps increase productivity. As science has shown, reducing clutter can minimize distractions and keep you more focused on the task at hand. Additionally, a tidy office or workspace shows clients that you take yourself and your business seriously, giving you the chance to build deeper connections.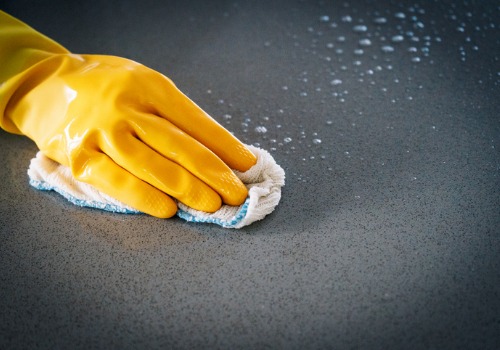 Who to Call When You Can't Keep Up
As you can see, cleaning is an essential part of owning a successful business. However, it isn't always as easy as it sounds, especially if you have a busy schedule that takes up a lot of your time and attention. Fortunately, we provide professional janitorial services for East Peoria IL. So if you can't seem to make cleaning a priority (or don't want to), you can pass the job off to our talented team!
Contact Us
To learn more about our cleaning crew, or our janitorial services for East Peoria IL, call us at 309-676-5553 or email PHD@phdservices.net. We are located at 519 Abington St. Peoria IL 61603 and proudly serve Pekin, Peoria, and several other cities throughout Central Illinois.